Vintage 1940s and 1950s Greeting Cards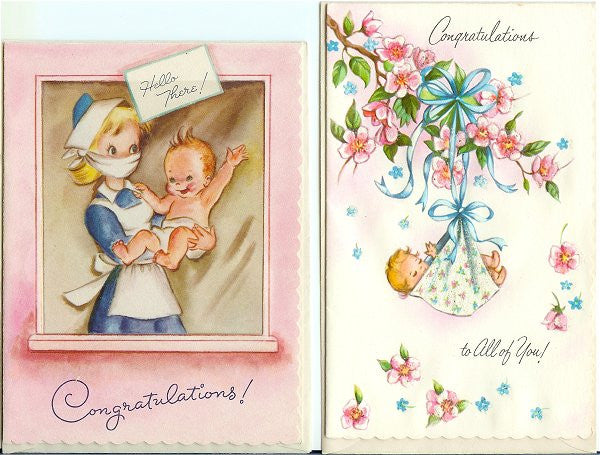 Whenever I hit a garage sale or flea market one of the first items I'm drawn to is a box with old paper items.  I love looking through a pile of papers to see what piece may be revealed.  One of my favorite finds is greeting cards from the 1940s and 1950s.  These cards have some of the brightest and most adorable graphics ever.
What sick child wouldn't have loved to receive these Get Well Cards?
Some of the crafty uses for these beauties include:
Scrapbooks
Journals
Smash Books
Altered Art Projects
Gift Tags
Embellishments
If you love vintage greeting cards be sure to check out my greeting card finds. 
---
Leave a comment
Comments will be approved before showing up.